Texas Children's Hospital

Based on a thorough research project presented in excerpt below, established an alternative reading of the hospital as a "sensory landscape" in which graphics and landmark interventions use color, form, texture, pattern, structure and sign elements to help travelers intuitively negotiate the scale of the campus. Formation is currently developing a additional interior elements (landmarks, interventions, thresholds, etc.) that are semi-autonomous to the campus in order to aid more instinctive wayfinding.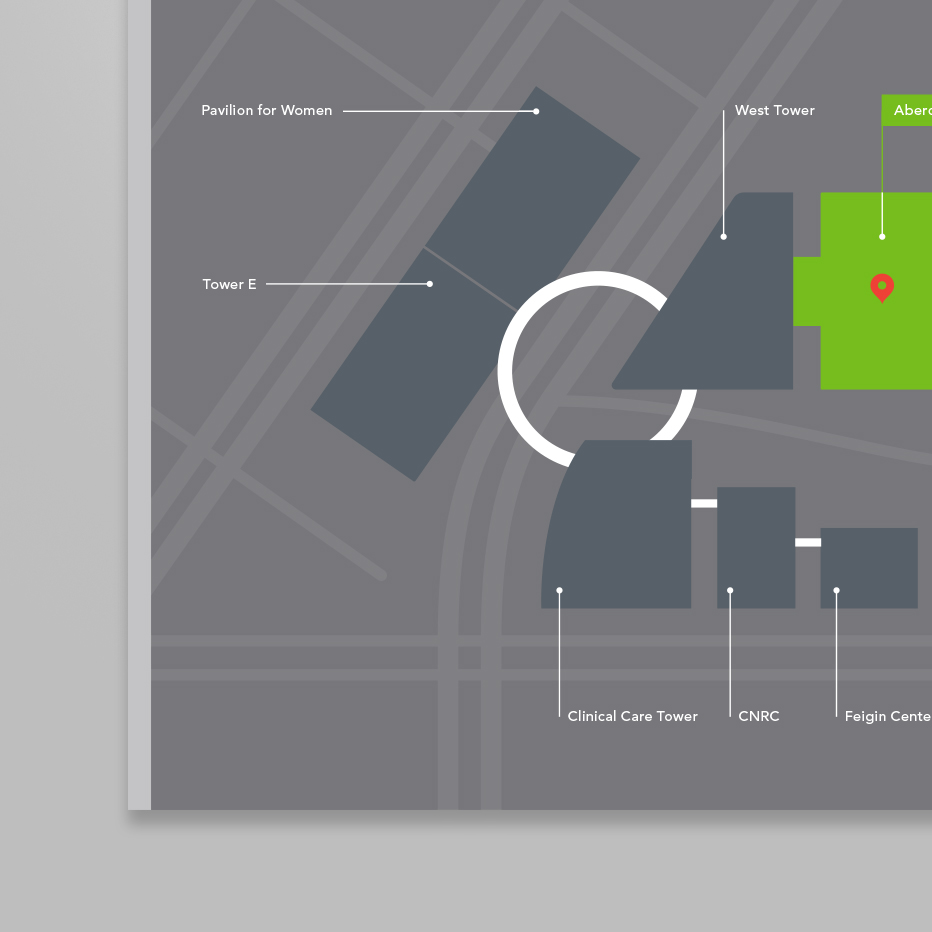 Team
Client: Texas Children's Hospital
Agency: Formation
Research Lead: Lauren Serota
Researcher: Mandy LeBlanc
Design Director: Daren Guillory
Designers: Tyler Swanner, Erich Theaman, Jonah Gonzales
Fabrication: GraphTec
Photography: Kennon Evett

Scope
Campus Assessment
Wayfinding
Signage Design
Environmental Graphics
Research
---
© 2020. Available for freelance and collaborations.