Houston's premier workplace planning firm and exclusive Knoll dealer, hired MWM to rebrand the company. This included establishing a new visual identity, the strengthening and future-proofing of Debner's mission and vision through copywriting, designing and developing a new web platform, and producing a variety of marketing collateral to unify the brand system (e.g. business cards, letterhead, resumes, promotional collateral), as well as concepting and producing a striking video campaign.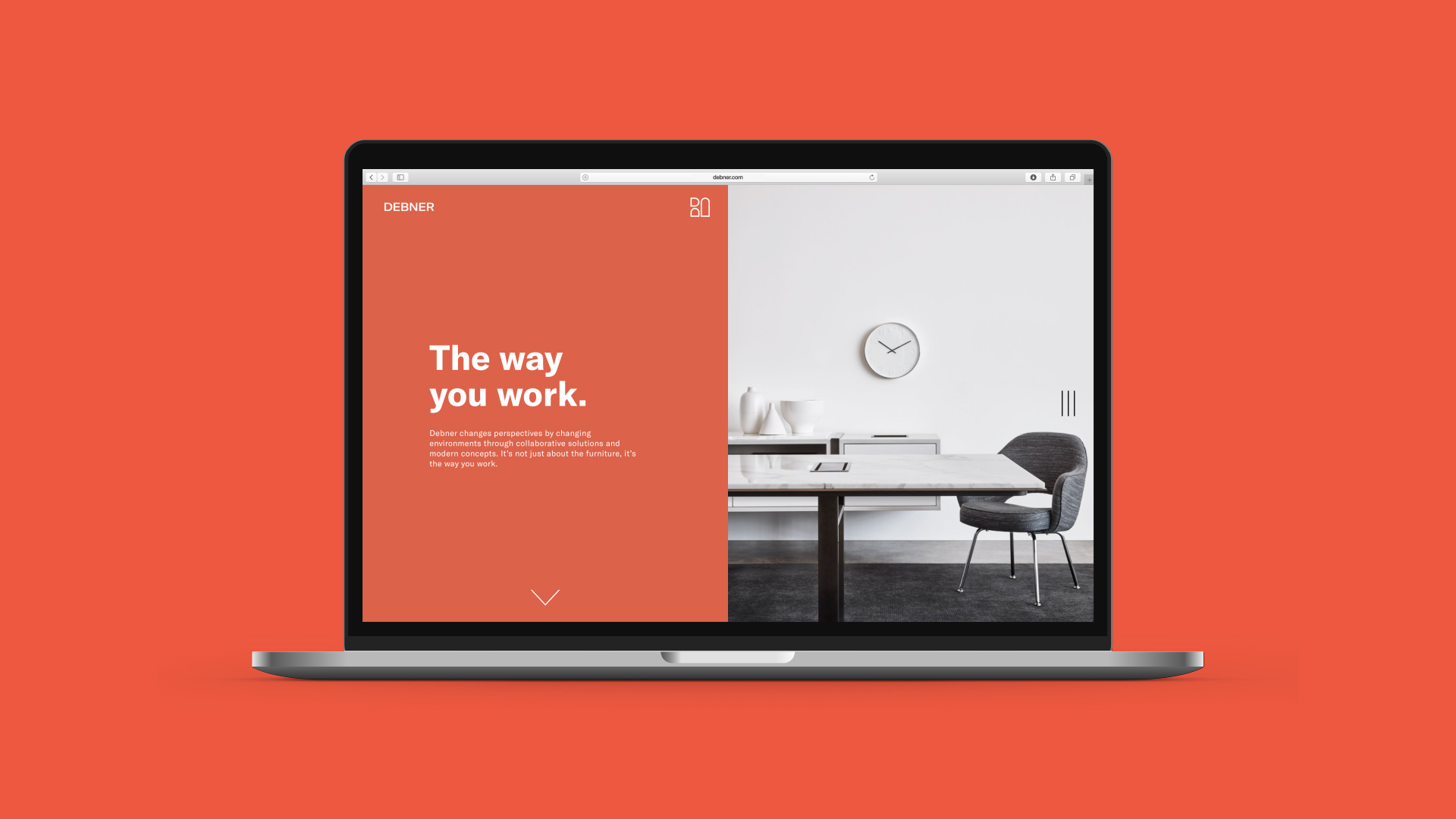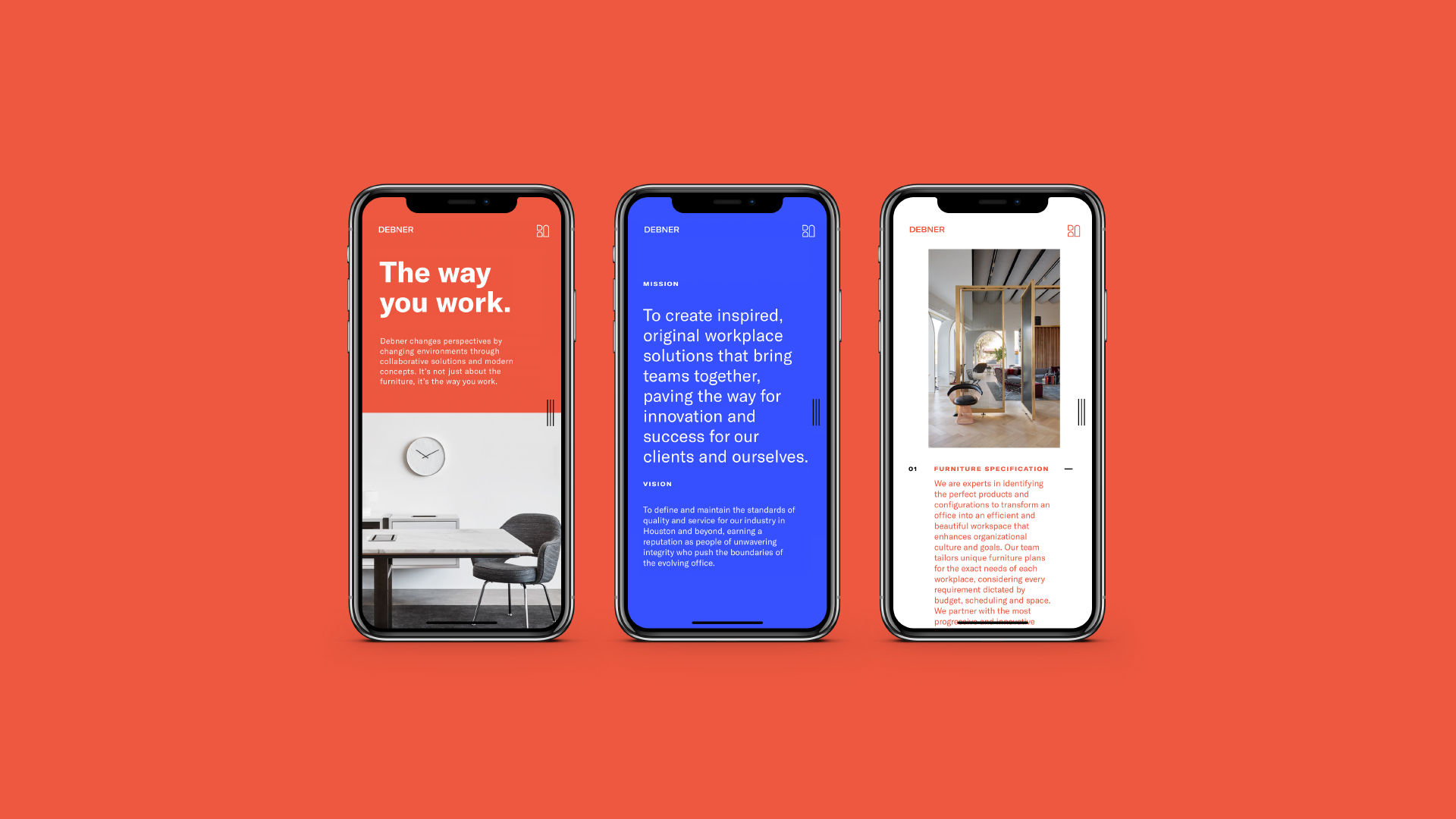 Team
Agency: MWM Partners
Creative Director: Joe Ross
Art Director: Rachel Rothberg
Designer(s): Nick Law, Jonah Gonzales, Madeleine Sanchez
Web Development: Tas Drake, Robert Wolf
Project Manager: Lauren Kuca
Photography: Lauren Marek, Jeff Gilmer
Video Photography: Marco Ricci, Jim Hoppin

Scope
Branding
Design
Software
Strategy
Video
Web Design
Envrionmental Graphics
Signage Design
---
© 2020. Available for freelance and collaborations.